I was referred to Jane after being told of my redundancy. Being in the same job for a number of years required a new approach to gaining a new position.

Jane was incredibly helpful in assisting with my CV creation and helping to shape my cover letter.

Along with this she made me aware of what interviewers where looking for in a person and helped with interview questions.

Needless to say I was a lot more confident when it came to the interview and I am now about to start a new position.
Jane has been my professional supervisor for over a year.

I am a career practitioner working with ACC and in outplacement and I find Jane's supervision invaluable. She is great to talk with and gently challenges some of the ways I think and practice in a constructive manner. Sessions with Jane are relaxing, supportive and flexible so that we can run over the usual hour if that is necessary to conclude the discussion.

I can confidently tell Jane anything that is worrying me at work. I can vent and then she facilitates the finding of a solution I can act on. Just articulating some of the more difficult client encounters I have had helps me identify areas of strength as well as challenges to improve.

Jane's honesty and intelligence encourages me to acknowledge successes and query the status quo. Jane remembers past sessions and follows up with me, which helps me keep on track in my development for the benefit of my clients.

Jane generously and proactively shares knowledge and information that will be useful in my work. Jane is a truly kind person and has a nurturing air about her, but she does not let me drift and encourages self-development.

Sessions with Jane alert me to what I am doing day-to-day. I have experienced more confidence about my competence and satisfaction in my practice through our interactions. I consider our relationship a true alliance.

Alyson Scott MA (Psych), PGCert (Rehab), PMCDANZ

Scott Vocational Services, P O Box 2098, Dunedin 9044, 4550403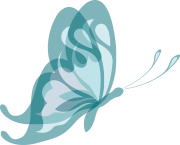 Jane had great empathy in identifying my strengths and abilities, and then gave me practical strategies to change career.  Moreover she gave me hope, as I am in my late fifties.
Jane listened to my ideas and life experiences - and from that, she was able to guide me in the right direction best suited to my new career path. I found her very approachable, extremely insightful to my situation and enthusiastic & encouraging about my being able to achieve my dreams..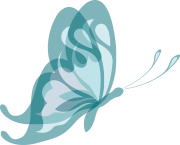 I went to Jane after being made redundant after 19 years in the same job.

She was superb, as well as getting my CV and covering letter in shape she helped me with Interview techniques, useful websites and practice questions.

Jane gave me the confidence to (successfully) apply for positions that I thought were above me.
I would highly recommend her.
I came to my 1st session needing help making a career change decision. By listening and then asking a few questions Jane was able to help me to untangle my ideas, identify my priorities and the anxieties that were preventing me from taking action. The counselling session and the opportunity to speak freely without personal or professional repercussions has given me a sense of clarity and a bubbling anticipation for the future.